Take-It-Off-The-Floor Special

Was: $9092

While-it-lasts-price: $5909.80

Looking for a truly unique collection? There are no two Live Edge products that are exactly the same! Choose this Live Edge 42X72 solid top trestle with six side chairs, and pair it with the 3-door live edge hutch and you could have a one-of-a-kind dining collection in beautiful rustic walnut with natural finish. Buy both and SAVE 35% ~ get the whole set for only $5909.80 right now.

---

Take-It-Off-The-Floor Special

Was: $4281

While-it-lasts-price: $2782.65

What a looker!!! This beautiful 42X72 Trestle Table features a butterfly leaf for extra room, and six side chairs ~ all very practical for dining. But the real star of this set is the beautiful smooth Brown Maple wood with the Storm Gray stain. WOW! And "Wow!" is what you'll say when you save 35% on this entire set right now, only $2782.65. Hurry in before someone takes YOUR table HOME!

Was: $4491

While-it-lasts-price: $3817.35

OUR NEWEST ARRIVAL! This 5 piece bedroom collection features a Queen bed, dresser, mirror, 5-drawer chest and 2-drawer nightstand, in sturdy Sap Cherry with a luxurious storm grey stain. The graceful arch of the headboard is repeated on the mirror, and the black hardware provides the perfect accent. To introduce this beauty to the market, we're offering it at 15% off right now, which means you can enjoy this entire collection for only $3817.35

Take-It-Off-The-Floor Special

Was: $7964

While-it-lasts-price: $5176.60

Quality has never been this affordable before! With our Showroom Special, get this entire collection ~ Queen bed, 9-drawer dresser, beveled mirror, 6 drawer chest and 3 drawer night stand ~ for 35% off. All five pieces pieces are now only $5176.60

Take-It-Off-The-Floor Special

Was: $2071

While-it-lasts-price: $1346.15

A little tight on space? This compact 30X54 Barnwood Legged table delivers comfortable seating for four in a small footprint. The oak/barnwood is complemented by Vintage Antique stain, and right now this five-piece set ~ normally $2071 ~ is only $1346.15, while it lasts!
You never know when
will pop up!
---
to see how you can save!
February Special - 25% Off

All orders for Fireplaces, Media, Game Room & Office Furniture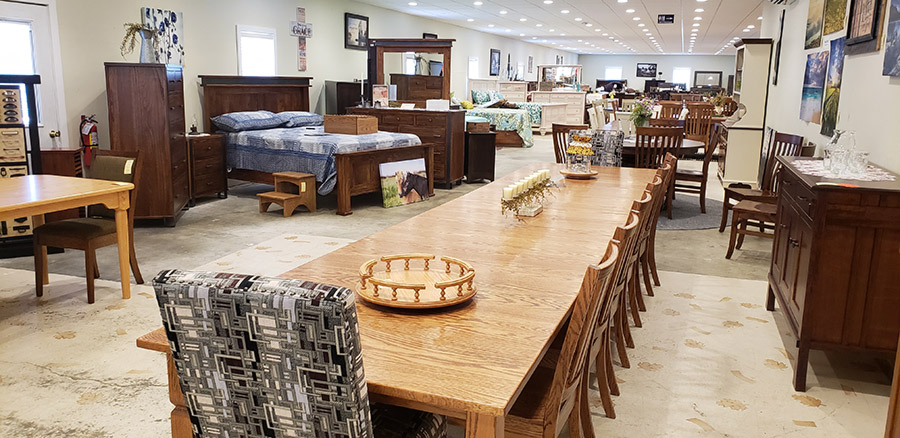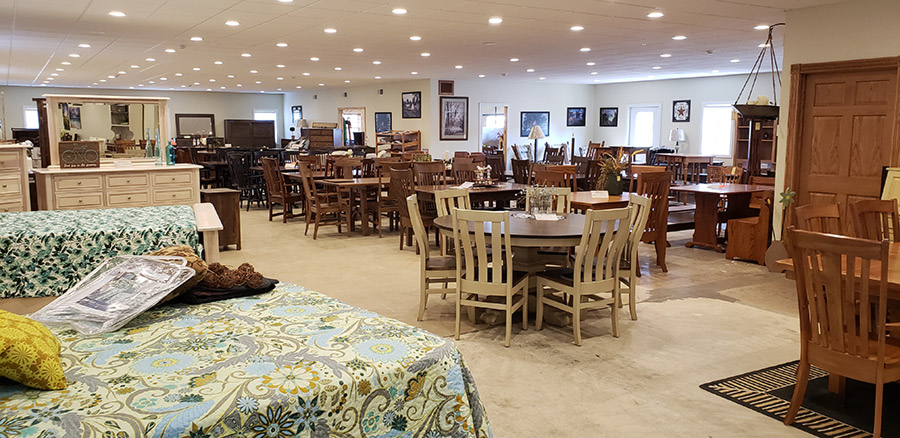 Monday - Friday, 9AM to 5PM
Saturday, 9AM to 4:30PM
My wife and I spend several weekends a year in the beautiful Shipshewana, IN area. While building our new home in northern Michigan it was only natural to shop the many Amish furniture stores in this area. Craftsmanship here is top notch and Wana Cabinets and Furniture is the best. Every person we have dealt with has been extremely helpful and very understanding as we worked through difficult decisions on style, wood finishes and coordinating all the elements before we placed an order to have our furniture built. The people that own and work here have helped and guided us from day one , right through final pick up or delivery. Now it's like going back down to see old friends when we stop in. Our only complaint is that we wish we would have built a bigger home so we could buy more furniture pieces from them.Steve and Candace Puchovan

We've gotten most of our furniture from Wana cabinets, excellent service, friendly, very helpful. Live in Michigan but go to Shipshewana to get our furniture.Mary Hayward
Sign up for our newsletter
and be the first to know about sales, new arrivals and special events!